Kumealon Bay to Prince Rupert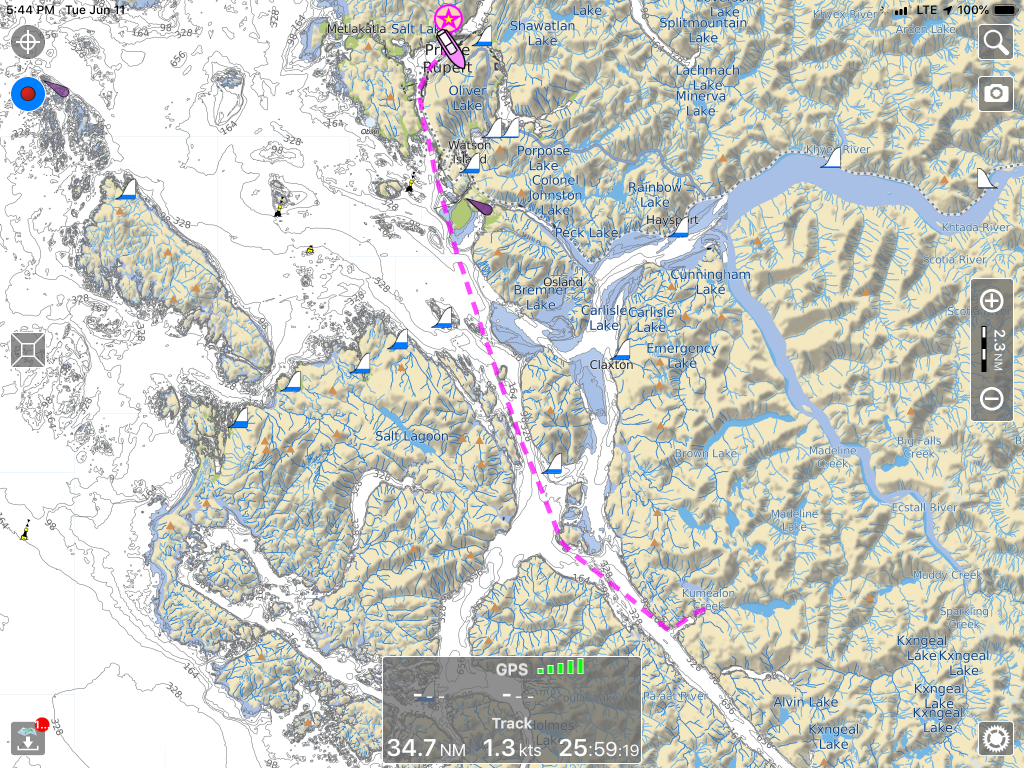 MAN, DID IT RAIN LAST NIGHT. We were anchored in Kumealon Bay, after a slow slog up Grenville Channel from Hartley Bay, and the downpour sounded like someone was pouring gravel on Osprey's roof. The recaulking work I did on my roof rails earlier this spring proved effective, however, and we had a dry, comfortable night—lulled to sleep finally by the sound of the rain and the gentle rocking of the boat.
Now we're in Prince Rupert, and after a day of boatkeeping—laundry, showers, tidying—it's raining again. That's OK. I'm equipped for it, mentally and gear-wise. This warm, dry little boat is actually a really cool way to observe this very wet place. The crew may require some persuading on this point.
Tomorrow we cross Dixon Entrance into U.S. waters. We have already cleared Customs using the new CBP Roam app, and plan to go as far as Foggy Bay.
Along the way here: