Rocky Pass and Point Baker
IN HIS EPIC BOOK SAILING ALONE AROUND THE WORLD, Joshua Slocum recounts "the greatest sea adventure of my life" — finding himself at night in "the Milky Way of the sea," northwest of Cape Horn, amidst huge breakers over sunken rocks in every direction.
"What a panorama was before me and all around," wrote the world's first solo circumnavigator. "What could I do but fill away among the breakers and find a channel between them … God knows how my vessel escaped."
I was reminded of Slocum's Milky Way when I looked at the chart of Rocky Pass, a twisty, rocky, shallow passage separating Kupreanof and Kuiu Islands. My first thought was, "Let's not go that way."
But despite its somewhat fearsome reputation, Rocky Pass was an easy passage for nimble, shallow-draft Osprey. Against all online, crowd-sourced advice, we went through the pass from the north at low tide, making easy headway against a strong northbound current. Weaving around thick mats of kelp was the greatest challenge; and at one point I had to raise one of the motors to remove kelp from the cooling water intake.
Emerging from Rocky Pass, we headed south across wide Sumner Strait, to the hamlet of Point Baker, population, 25, on the northwest tip of Prince of Wales Island. Point Baker is said to be home to Alaska's last floating tavern, so of course we had to visit.
Juli and Annette's dad, Herb Hoyt, bought the place back in the 80s. Juli was working the bar, while Annette—who went to culinary school—was back in the kitchen, fixing some of the yummiest burgers we've sunk our teeth into.
Juli spends her winters in Lake Havasu; and when the Trading Post closes for the season, Annette heads back to the Raymond, Wash. area, where she hunts Roosevelt elk.
Seated next to Dave Ortland and me at the bar were brothers Jim and Dave Engel from Saugatuck, Mich., who were up here with their wives, salmon fishing. Dave Engel is a charter fishing guide back home, and when the local bait of choice—herring—failed to do the trick, he switched to Michigan-made lures. Result: a handsome pair of king salmon.
From Point Baker, we motored back across Sumner Strait, to an anchorage in Totem Bay—and a glorious sunset.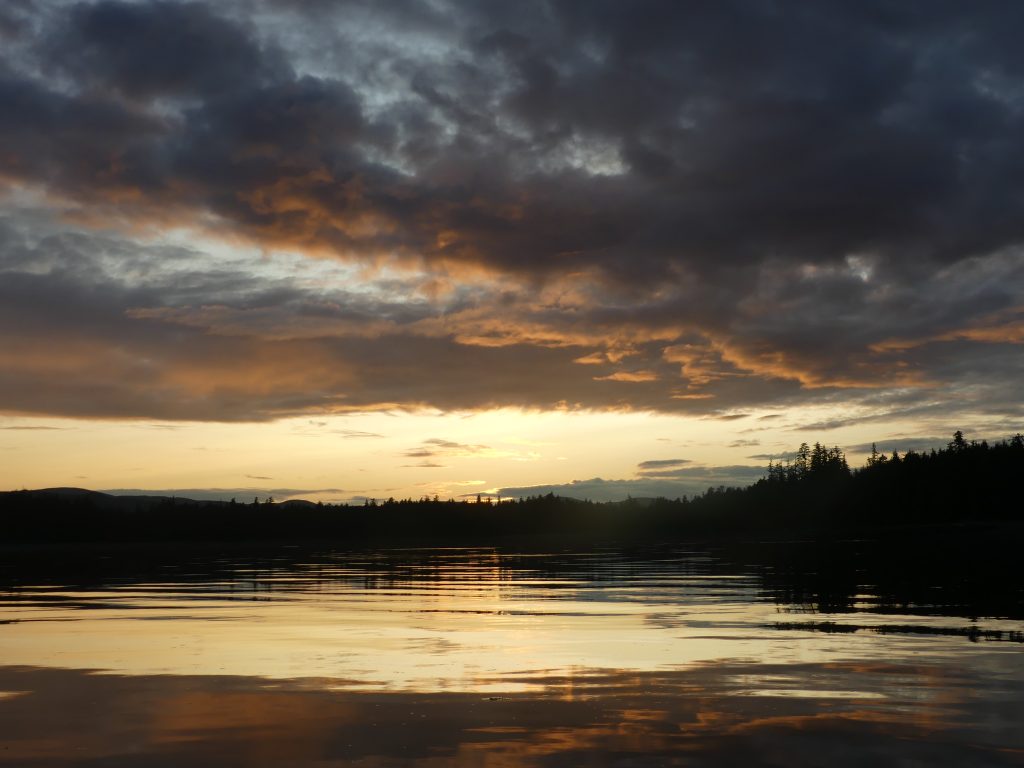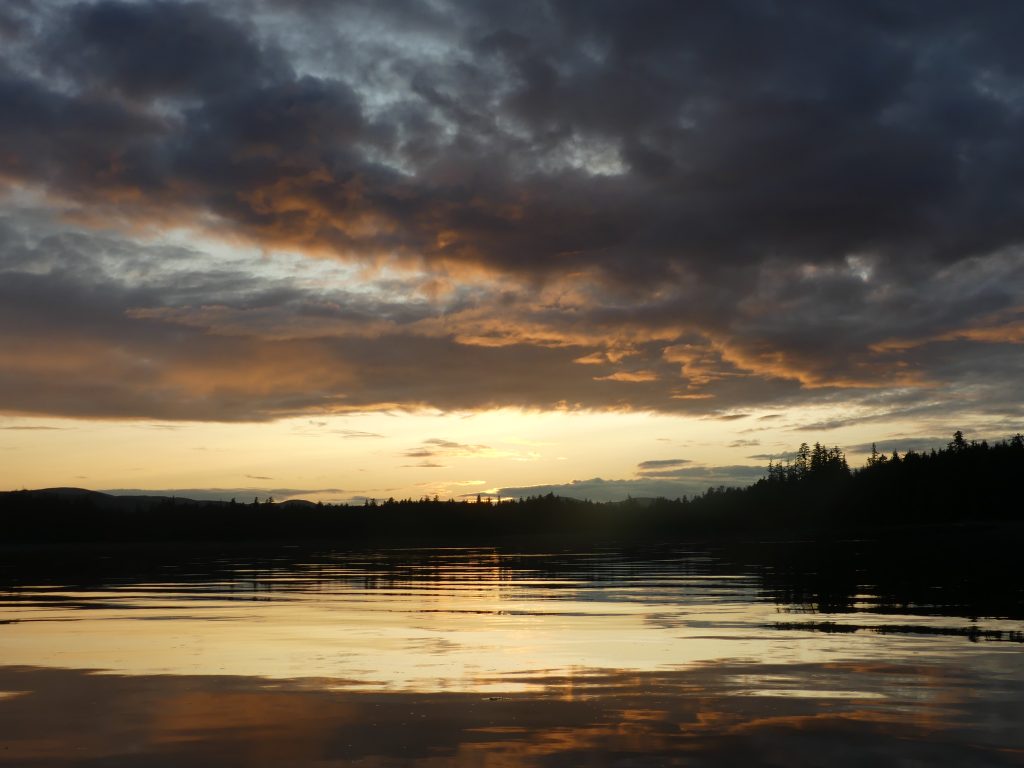 Along the way we saw: